Wednesday, December 15, 1999 - Washington, D.C.
We didn't really know what to expect, or what to plan for. We just knew we were excited. Very excited.

The trip came together in an odd fashion. We had planned a vacation back in March, 1999, with friends, for a millennial getaway to Negril, Jamaica. We figured, if Y2K did damage, there are worse places to be than trapped on a Caribbean island. Besides, welcoming in 2000 in shorts, on a beach, with a cold Red Stripe in hand sounded very appealing coming off a Washington winter.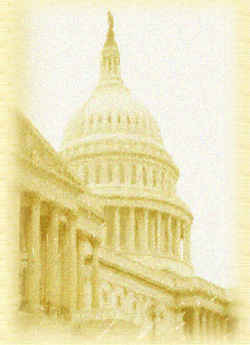 Africa was really an add-on. Our friend Ivonne had married a British dude named David who lived in Nairobi and she moved there in 1994. We'd been talking about visiting her for years. In September, she found out she might be returning to North America as early as February, 2000 for a job in Montreal. With Jen facing a relaxing six-week vacation from school from mid-December through February, it seemed like perfect timing. We started planning a January trip to Africa.
Then, yet another curve ball. An old friend of mine from New York, Steve, announced he was marrying his South African girlfriend in December. They live in Astoria, New York, but were getting married December 18 in Johannesburg. With typical American logic, we said "Same Continent!" and found an even cheaper fare through Jo'burg. We shifted our African trip to December.
We were a little nervous about all the travel: 27,000 miles in three weeks. Six different countries on three continents. Shots for diseases we read about in history books featuring 14th century France or the construction of the Panama Canal. A 12-hour layover in Frankfurt, the Detroit of Germany. For me, the 11-hour flight from Germany to South Africa was a little iffy, as Lufthansa switched to all non-smoking flights a couple of years ago. But we got lucky and found a buy-one, get-one-free on business-class tickets to South Africa that worked out to be cheaper than two coach tickets. The extra leg room, and better quality bar, would help smooth the bumps over.
The car arrived at 3:30 for the airport, while we were still throwing things into suitcases. We weren't sure about the amenities, so we packed everything: extra shampoo, soap, towels. A little extra room for the wedding attire was needed. Ivonne had sent over a shopping list of things like CDs, electronics, etc. that are unavailable in Kenya. Ivonne's family had sent a suitcase full of presents for Christmas, as items have a tendency of disappearing via mail through Kenyan customs. They stood a better chance traveling with someone. The one thing we forgot before we left: monitor wipes. More on that later.
Dulles was chaotic with holiday travelers, but we managed to zip through quick enough. Lufthansa Flight 419 to Frankfurt took off right on time at 6:05 p.m. We had a glass of champagne to celebrate and tried to sleep as best we could. The seven hour flight would get in at around 1 a.m. -- right when I usually fall asleep, so champagne usually serves as a good sleeping aid. Not this time. The adrenaline kept us jazzed through most of the flight. Sigh...